This article is part of the series "Level Up! – 42 guitar solos for a better sex life"
Meaning of the Solo
I'm on my way, try if you want, no one can stop me now.
I'm on my way, never give up, i'll climb the mountain straight to the top!
Tonal analysis
The rhythm guitar plays the following chords:

The key is E minor. On to the atom!
Bars 1 to 4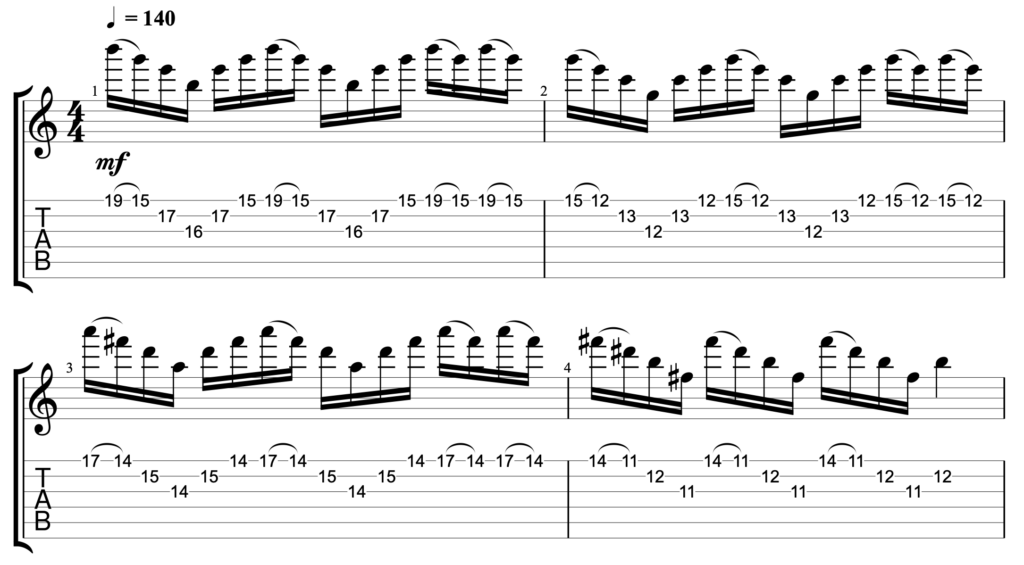 What's happening?
We play the appropriate arpeggio for each chord: we play an E minor arpeggio over E5, a C major arpeggio over C5, D major over D5 and B major over B5.
Since we bring B major, the D sharp is added, which is actually not in E minor. This creates – who can guess? – E harmonic minor. Nice!
The technique we use is called sweep-picking.
We play groups of 6 notes which, played with normal sixteen notes, gives a nice shift of accents.
Bars 5 to 8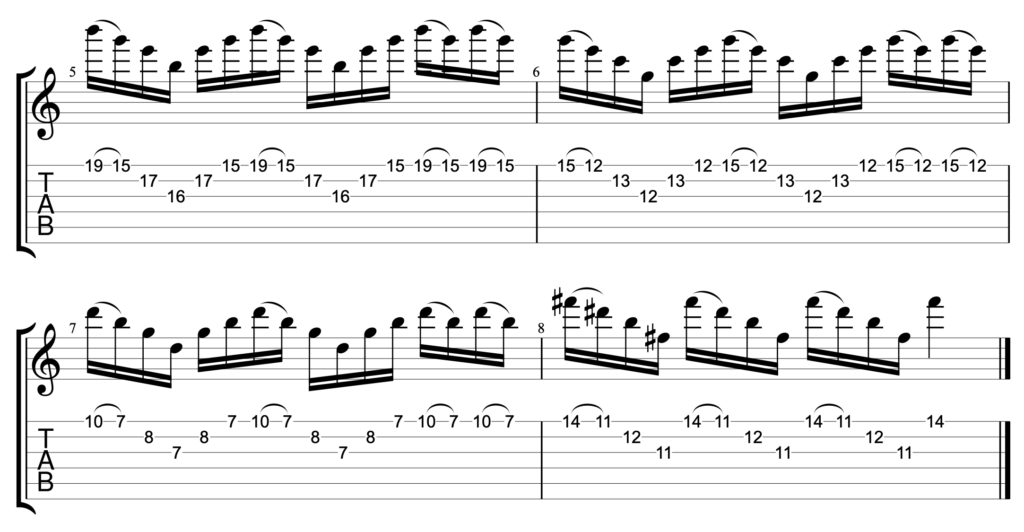 Since musicians are always lazy, I simply repeat the arpeggios from bars 1 and 2, and then in bar 3, I add a G major arpeggio over G5
The final is again an arpeggio in B major, but this time I land on the fifth F sharp.
We are already done and can sit out in the sun again!
Full song
GuitarPro
Download GuitarPro file On my Way
Don't own a copy of GuitarPro yet?
I'd be very happy if you buy it via one of my affiliate link:
Guitar pro Version 8 (Amazon Affiliate)
Guitar Pro Version 8 (Thomann Affiliate)
Next Lesson