tl;dr; all killers – no fillers!
Location Thüringenhalle
Parken war echt Kacke, weil an dem Tag in Erfurt echt viel los war: Konzert, Weihnachtsmarkt und noch ein Eishockeyspiel in der Stadt. Und dann der Schnee.
Zu allem Überfluss war der Parkplatz an der Halle als Park and Ride ausgewiesen, so dass die Konzertbesucher das Nachsehen hatten.
Nachdem wir ewig um den Block gefahren sind, um irgendwie halbwegs legal zu parken haben wir uns dann doch für das Parkhaus am Stadion entschieden: Auf das Geld kommt es dann auch nicht mehr man. Witzigerweise waren das dann auch nur 10 Minuten zu Fuß. Also beim nächsten Mal gleich da reinfahren.
Vorband – Frank Turner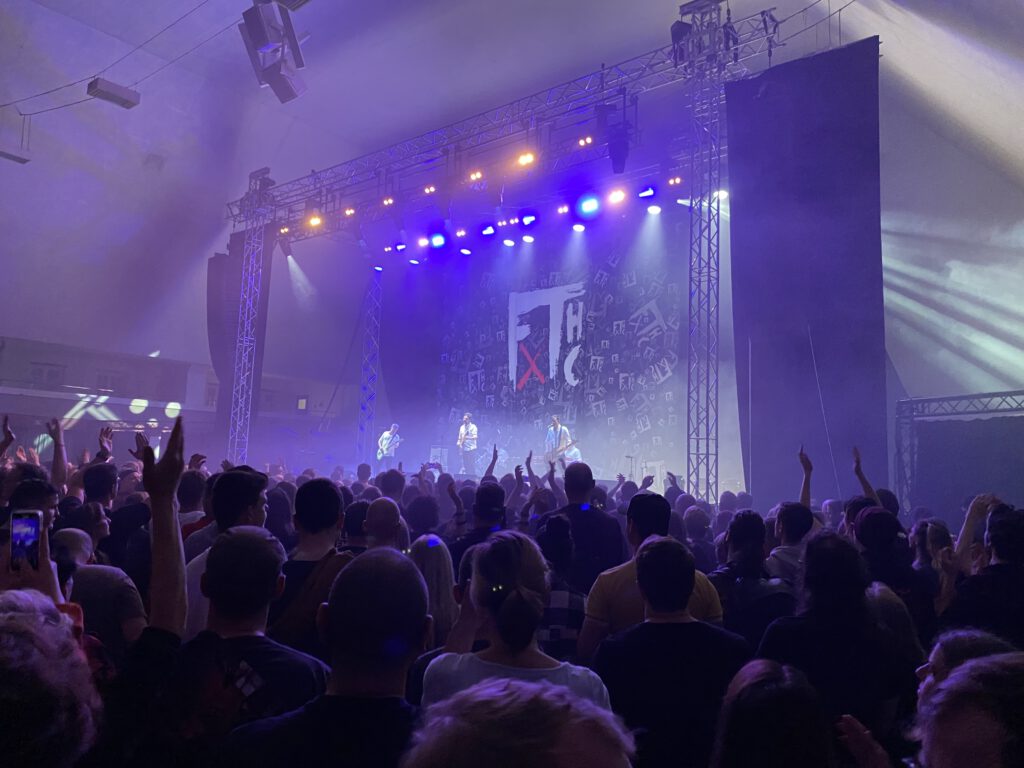 Coole Band, viele gute Songs, wo wir mitgröhlen konnten, obwohl wir die vorher nie gehört hatten.
FT hatte eine Wette verloren: Er musste an dem Abend alle Ansagen auf Deutsch machen. Hat er gut gemacht.
Anspieltipp: I Still Believe
Spotify Playlist
https://open.spotify.com/playlist/0PZjVpZ5T5BLyA8lls0mMg?si=c4bf25ced1af4e78
Billy Talent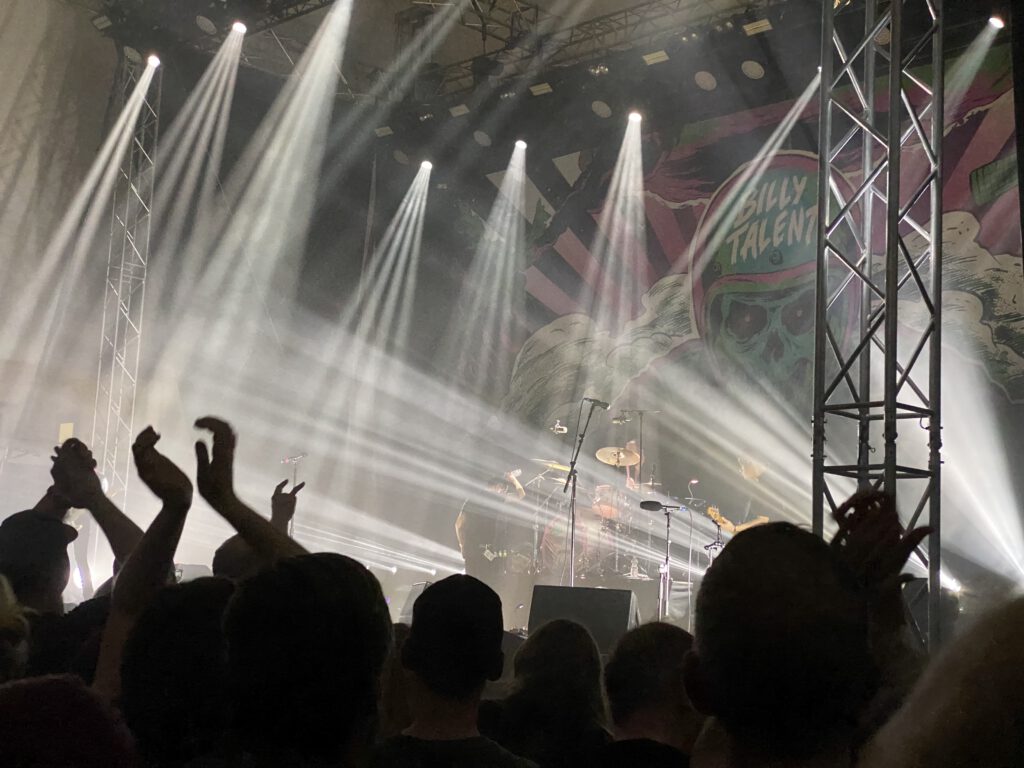 Sound war mega, nicht zu laut, Stimme gut im Mix. Obwohl wir ganz rechts standen, waren alle Instrumente da.
Setlist
Ich war echt mega gespannt, was die Kollegen da abliefern werden.
Die Hoffnung: Viel von BT II und vom neuen Album. Weil das derzeit meine Lieblingsalben sind, aber expectation management
Devil in a Midnight Mass
Album: Billy Talent II
Einer der besten Opener für mich! Damit hatten die Jungs mich bei Rock im Park auch gleich gehookt.
Gleich mal die Stimmung für den Abend gesetzt
This Suffering
Album: Billy Talent II
Sichere Bank! Geiles Intro-Riff und durch den Halftime Beat in der Strophe kann man mal durchatmen.
I Beg to Differ (This Will Get Better)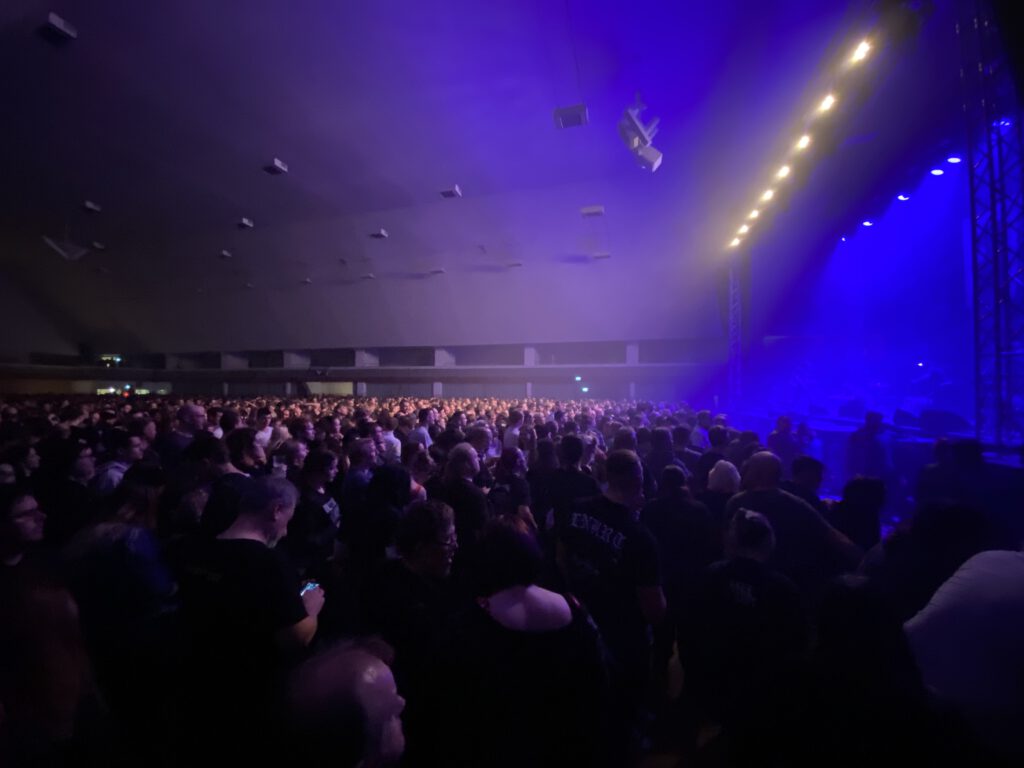 Album: Crisis of Faith
Einer meiner derzeitigen Lieblingssongs. Groovt we Sau, hooky Refrain: "This will get Better!", "Don't you surrender"
Afraid of Heights
Album: Afraid of Heights
Muss zu meiner Schande gestehen, dass ich das Album nicht gut kenne, aber den konnte ich, dank guter Vorbereitung mitsingen
Perfect World
Album: Billy Talent II
Gassenhauer, kannste nix mit falsch machen.
Hanging Out with All the Wrong People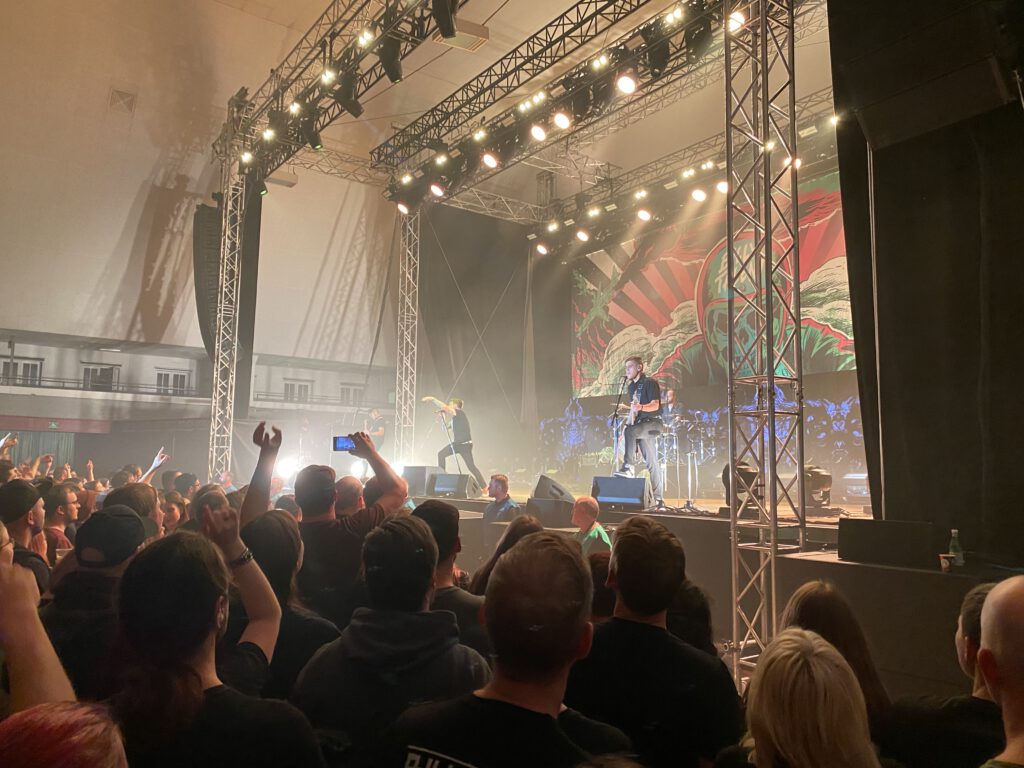 Album: Crisis of Faith
Ist die aktuelle Single läuft deswegen bei StarFM Nürnberg auf Dauerschleife.
Da war ich demnach auch am textfestesten.
Tears Into Wine
Album: Billy Talent III
Groovt!
Pins and Needles
Album: Billy Talent II
Zwischendurch was nachdenkliches.
Rusted From the Rain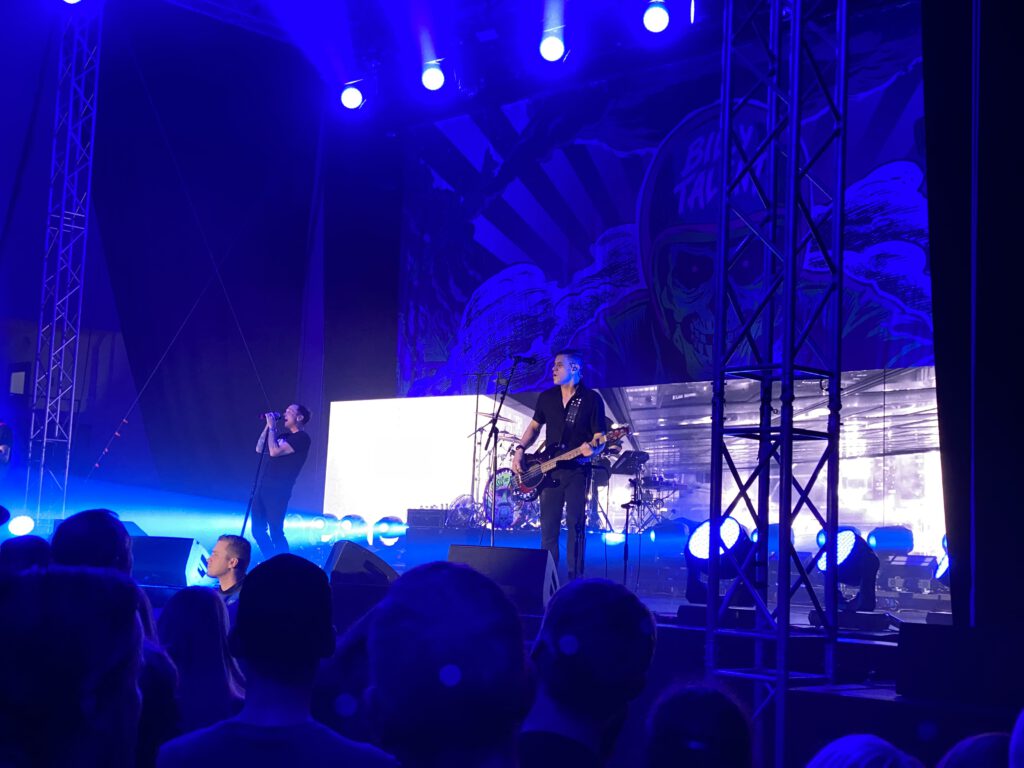 Album: Billy Talent III
Ah! Der Juggernaut-Groove marschierte einmal durch den Saal. Headbang-Alarm!
Nothing to Lose
Album: Billy Talent I
Diamond on a Landmine
Album: Billy Talent III
Totales Groovemonster, sehr von The Police inspiriert.
Try Honesty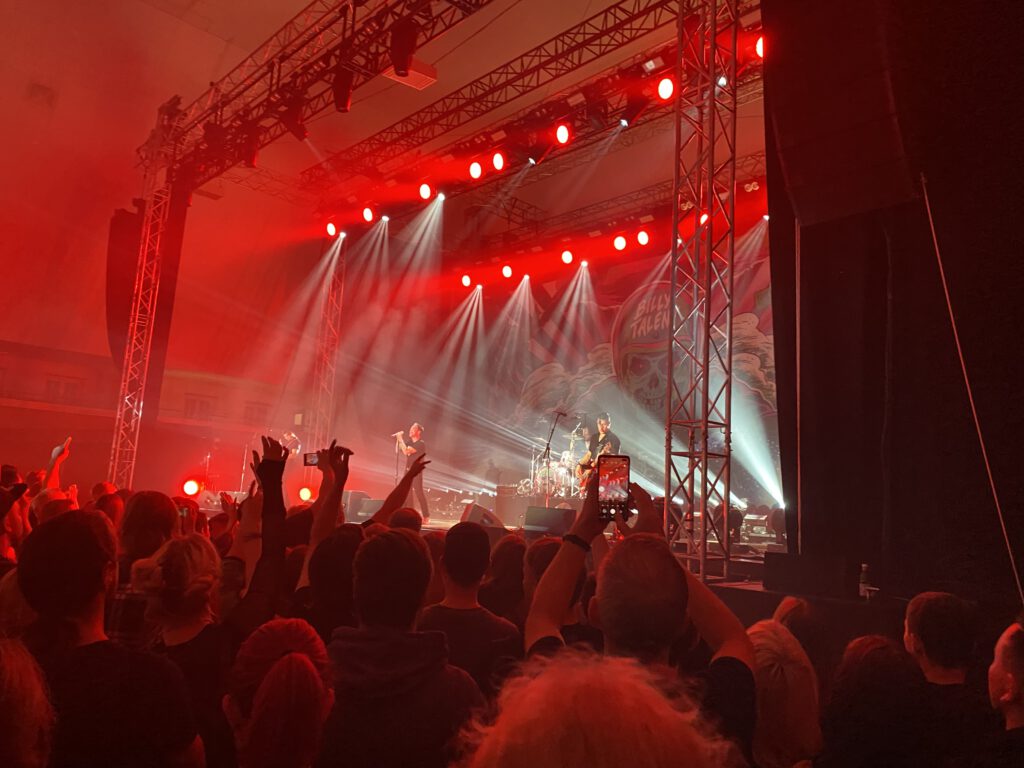 Album: Billy Talent I
End of Me
Album: Crisis of Faith
Intro-Riff mega cool, lässig gespielt, schöne Geschichte. Story Telling auf Crisis of faith is richtig gut.
Surrender
Album: Billy Talent II
Forgiveness I
Album: Crisis of Faith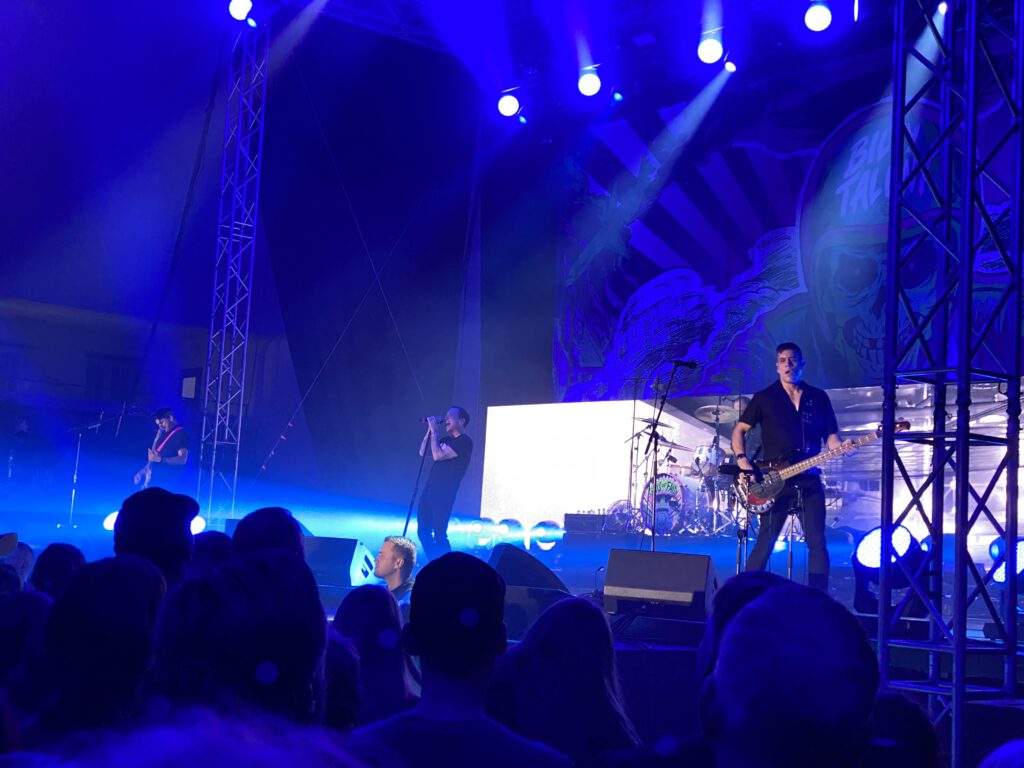 Reckless Paradise
Album: Crisis of Faith
Bockt wie Sau, das Riff zerstört alles.
Surprise Surprise
Album: Dead Silence
Fallen Leaves
Album: Billy Talent II
Devil on My Shoulder
Album: Billy Talent III
Liebe dieses Lied, großartiges Riff!
Zugabe
Ben hat das ganze Spiel etwas abgekürzt: "And now comes the part where we leave the stage and pretend to head home. You applaud and scream for da capo and we come back. Let's skip this shit"
Viking Death March
Album: Dead Silence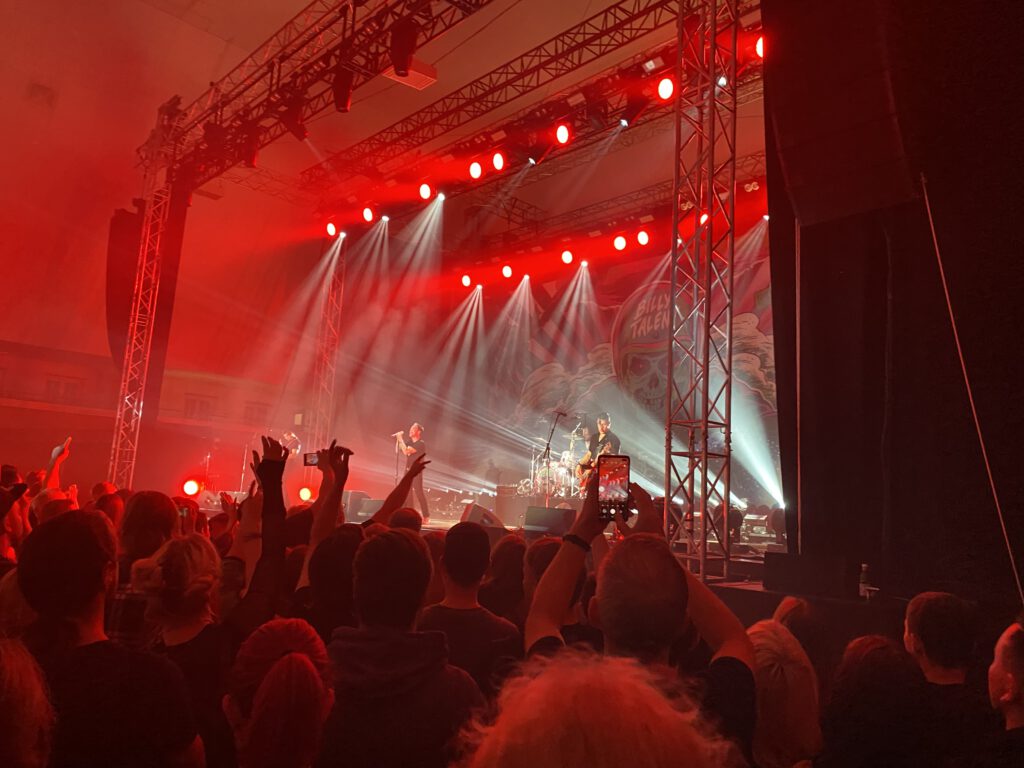 Red Flag
Album: Billy Talent II
Perfekter Rausschmeißer!
Unterm Strich
Alles richtig gemacht. Ein Drittel der Songs vom BT II, 5 vom neuen Album. Konnte richtig schön mitgröhlen, mitgrooven, mitfeiern.
Spotify Playlist
https://open.spotify.com/playlist/3aDbgqQ9PUGnociCkys72Z?si=d518f3ee91cf4b47