This article is part of the series "Level Up! – 42 guitar solos for a better sex life"
For the remastered track I've created a second voice in the solo for Beyond the Veil. Here we go!
Bars 1 to 5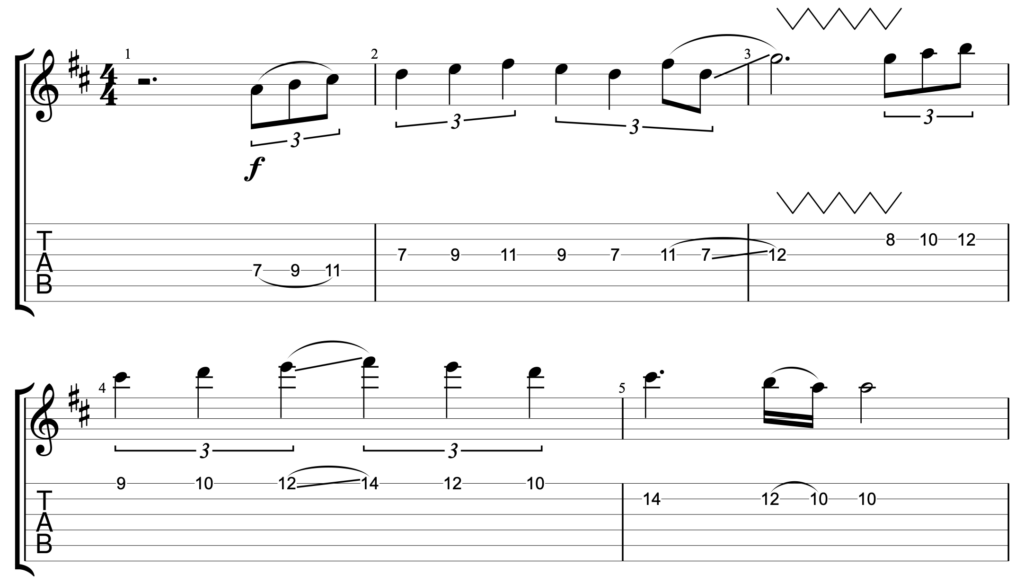 Since the pitch of the first voice is considerably higher, I prefer to put a third below it. That's it.
Bars 6 to 9

In the tapping part, I wasn't so sure that a third fits, or rather I wanted to keep the cool tapping pattern and therefore remain a fifth below the first voice.

Bars 10 to 13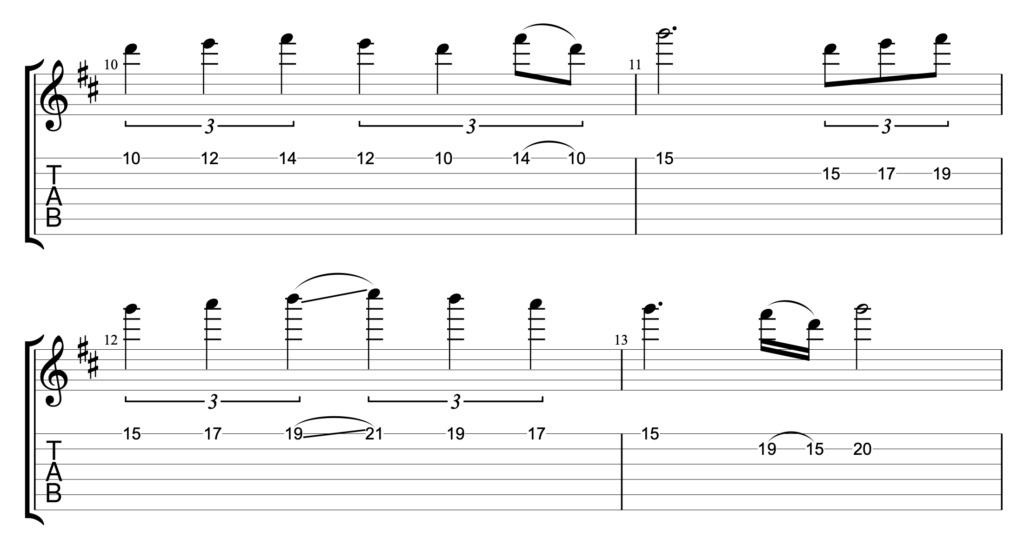 Thirds are the safe bank here again. The second voice follows the first directly.
Bars 14 to 17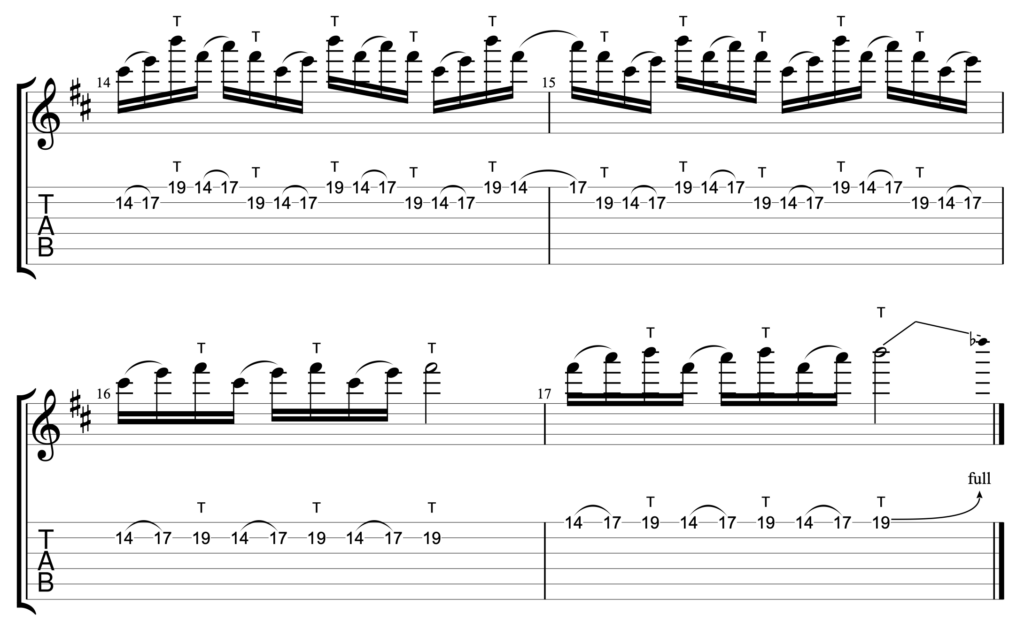 So, we've already had a fifth. What else is suitable for elegant harmonization?
Yup, exactly fourths will work, too! Listen to the old Scorpions classics.
Full Track
GuitarPro
Download GuitarPro file Beyond the veil
Don't own a copy of GuitarPro yet?
I'd be very happy if you buy it via one of my affiliate link:
Guitar pro Version 8 (Amazon Affiliate)
Guitar Pro Version 8 (Thomann Affiliate)
Next Lesson