Dieser Artikel ist Teil der Serie "Level Up! – 42 Gitarrensoli für ein besseres Sexleben"
Auch für Beyond the Veil gibt es eine zweite Stimme im Solo. Here we go!
Takte 1 bis 5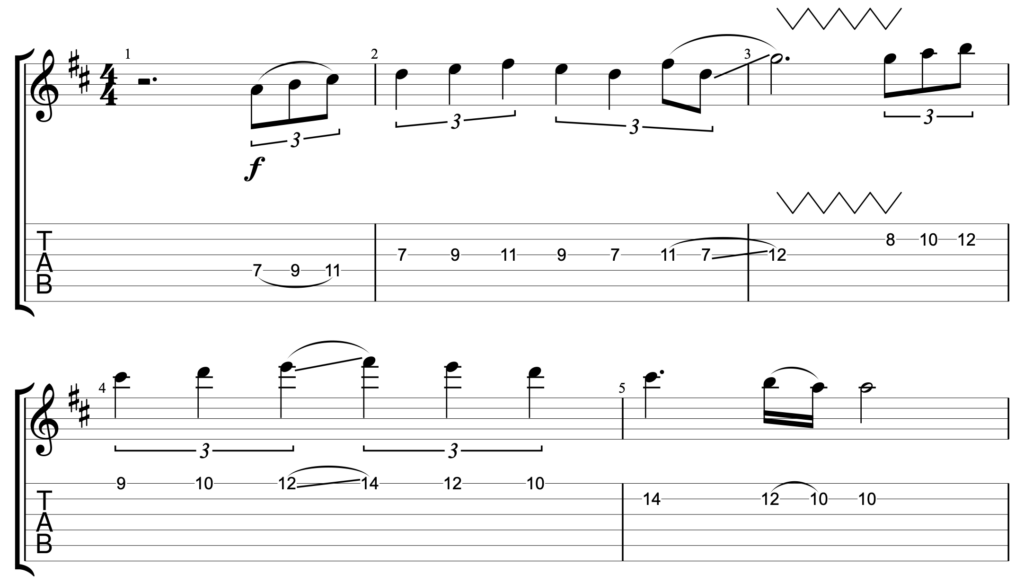 Da sich die erste Stimme in der Tonhöhe ganz beträchtlich nach oben schraubt, packe ich mal besser ne Terz drunter. Passt.
Takte 6 bis 9

Beim Tapping-Teil war ich mir nicht so sicher, dass 'ne Terz passt, bzw. wollte ich das coole Tapping-Muster beibehalten und bleibe deshalb eine Quinte unter der ersten Stimme.

Takte 10 bis 13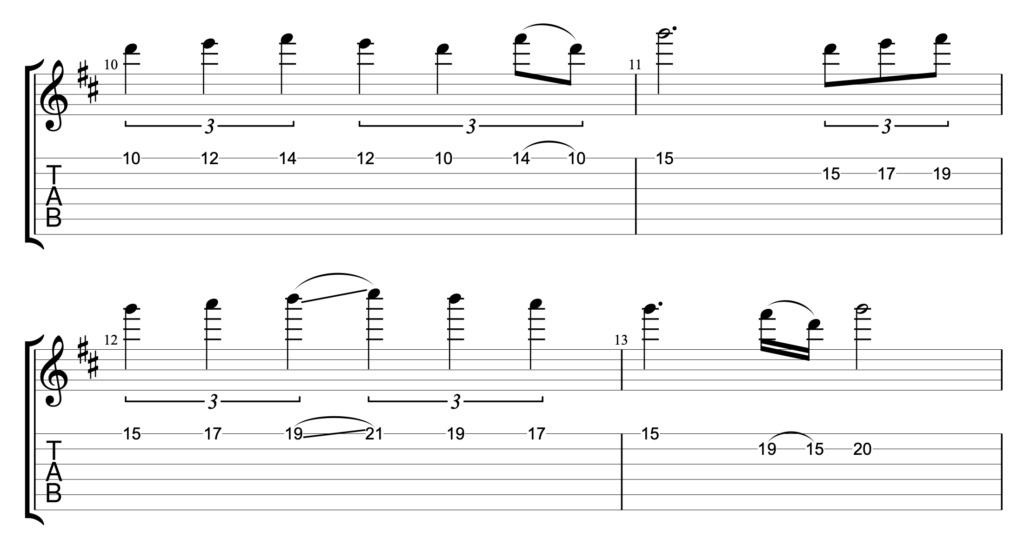 Terzen sind hier wieder die sichere Bank. Die zweite Stimme folgt der ersten eins zu eins.
Takte 14 bis 17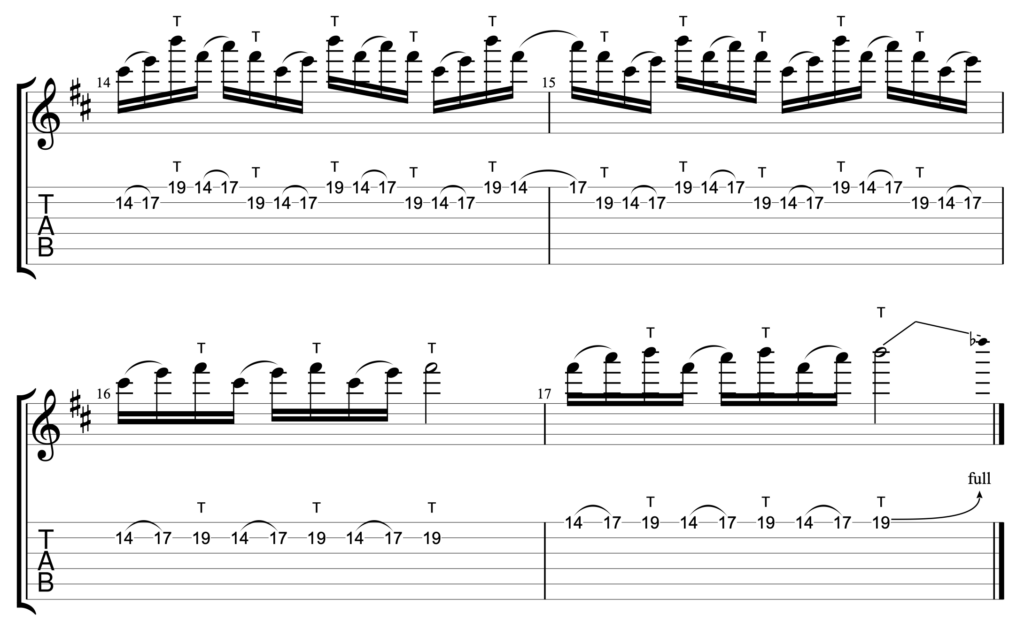 So, Quinte hatten wir schon. Was eignet sich noch zur eleganten Harmonisation?
Jup, genau Quarten gehen auch! Hört mal in die alten Scorpions-Klassiker rein.
Full Track
GuitarPro
Download GuitarPro Datei Beyond the Veil
Ihr habt noch kein GuitarPro?
Ich würde mich freuen, wenn ihr es über den Amazon oder Thomann-Affiliate-Link kaufen würdet:
Guitar pro Version 8 (Amazon Affiliate)
Guitar Pro Version 8 (Thomann Affiliate)
Nächste Lektion