There is also a second part for this solo, played by Daniel Knauer.
Bars 5 to 8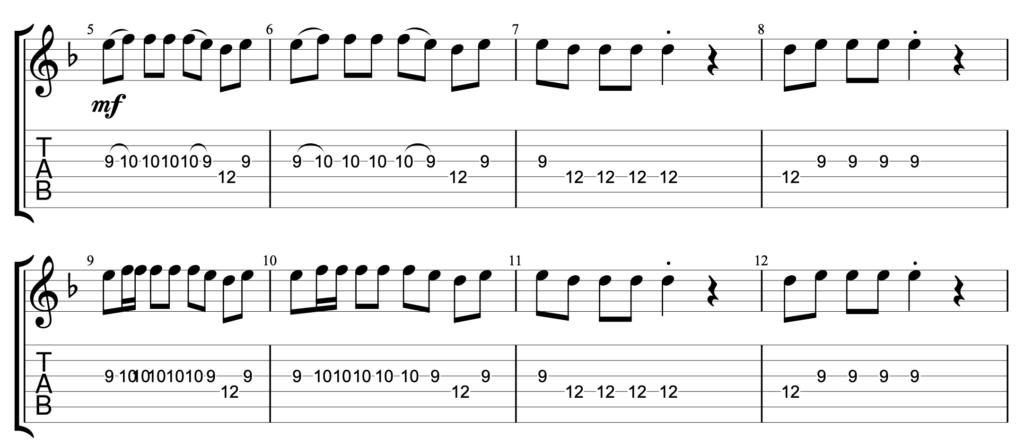 For the second part, the rhythm is simply duplicated.
Harmoniously we put a diatonic third underneath, that almost always works.
Bars 13 to 16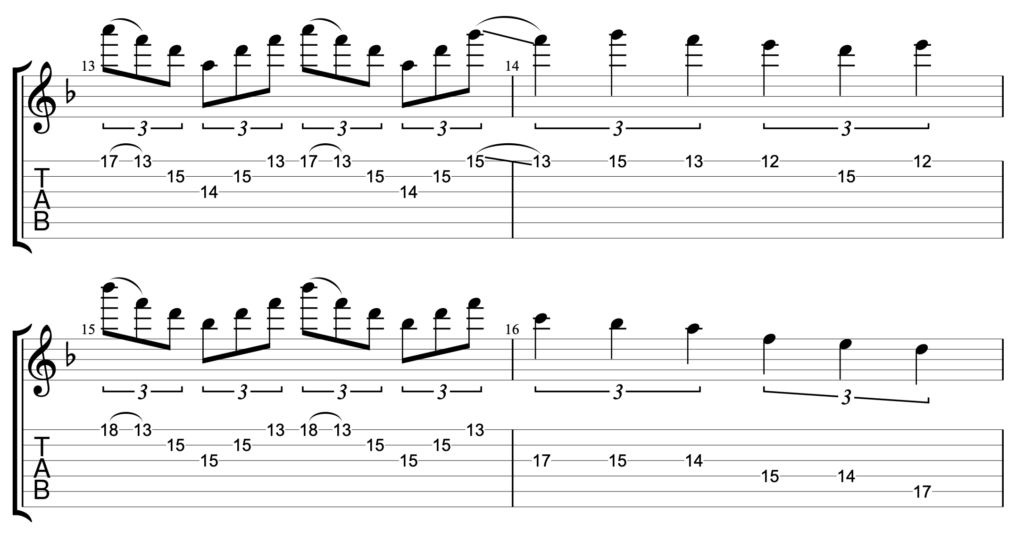 The sweeping part is just doubled. After that we use diatonic thirds underneath the first voice again.
Bars 17 to 21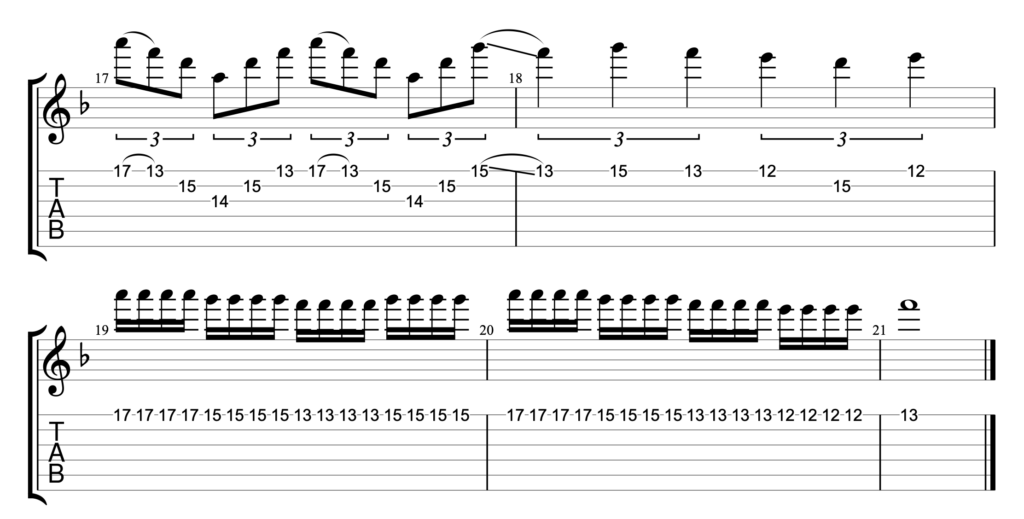 At the end we turn the tables and the second voice plays the thirds above the first voice.
GuitarPro
Download GuitarPro file Evil Lynn Solo
Don't own a copy of GuitarPro yet?
I'd be very happy if you buy it via one of my affiliate link:
Guitar pro Version 7.5 (Amazon Affiliate)
Guitar Pro Version 7.5 (Thomann Affiliate)