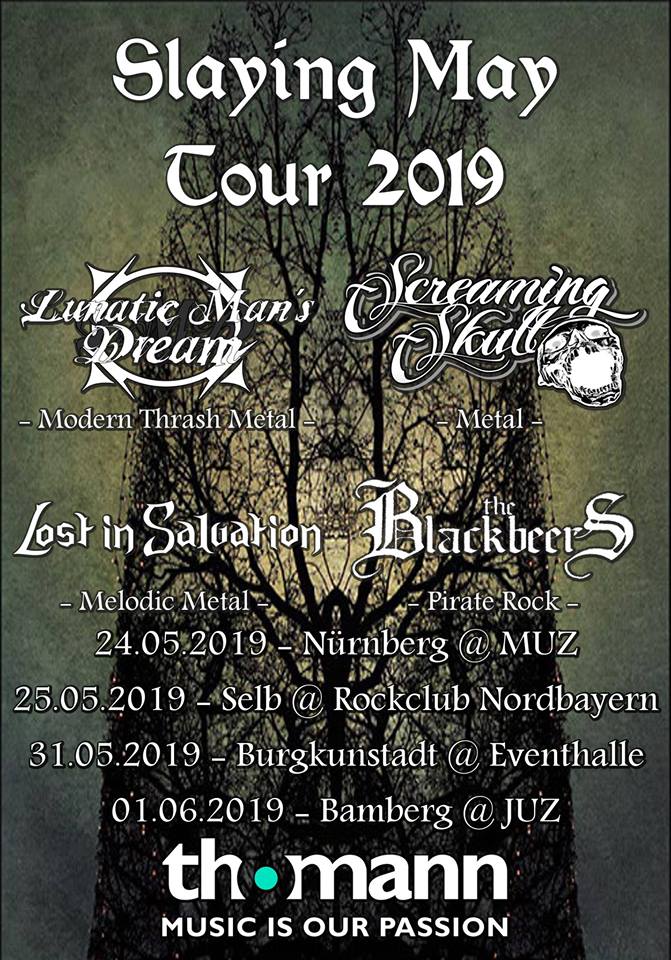 Hell Yeah!
After visiting the last gig of my friend Daniel's band Lost in Salvation I received a call for help: their guitar player Andi dislocated his shoulder in a sex accident and they wanted me to replace him during a four gig tour through Franconia.
Preparation
First step was to get their stuff into my head. I had to learn 7 songs from their repertoire and we added one cover version from my old band Excess Pressure.
This is what my schedule looked like over the weeks:
April

I've started to learn three songs to get into the groove. Luckily I got GuitarPro files so I started learning directly without the need to transcribe the stuff beforehand.
To track my progress I used a sheet in my bullet journal in landscape orientation.
After the first rehearsal I concentrated on the next songs.
May

After tackling each song I started practicing them as a set to build my stamina.
At the second rehearsal I got the final set list so I could practice them in the right order for the gigs.
My friend Daniel visited me on the weekend of 18. -19. May so we gave the songs a polish which roughly took eight hours!
First Weekend
MUZ Club
Our first gig was at MUZ club in Nuremberg.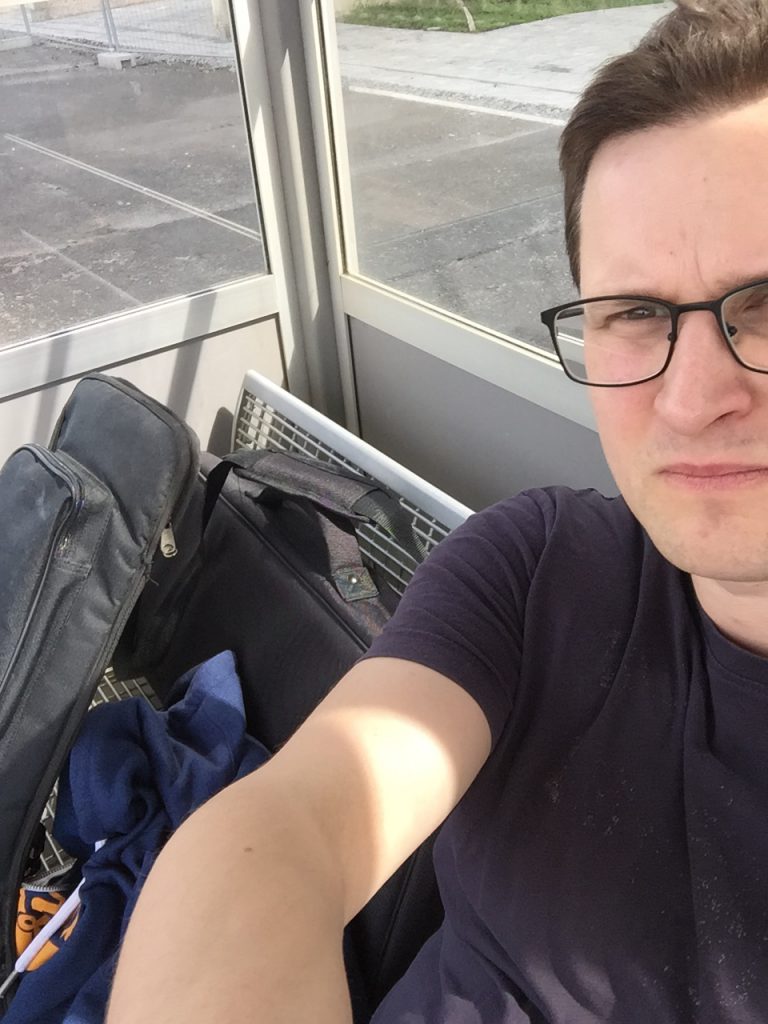 Rockclub Nordbayern Selb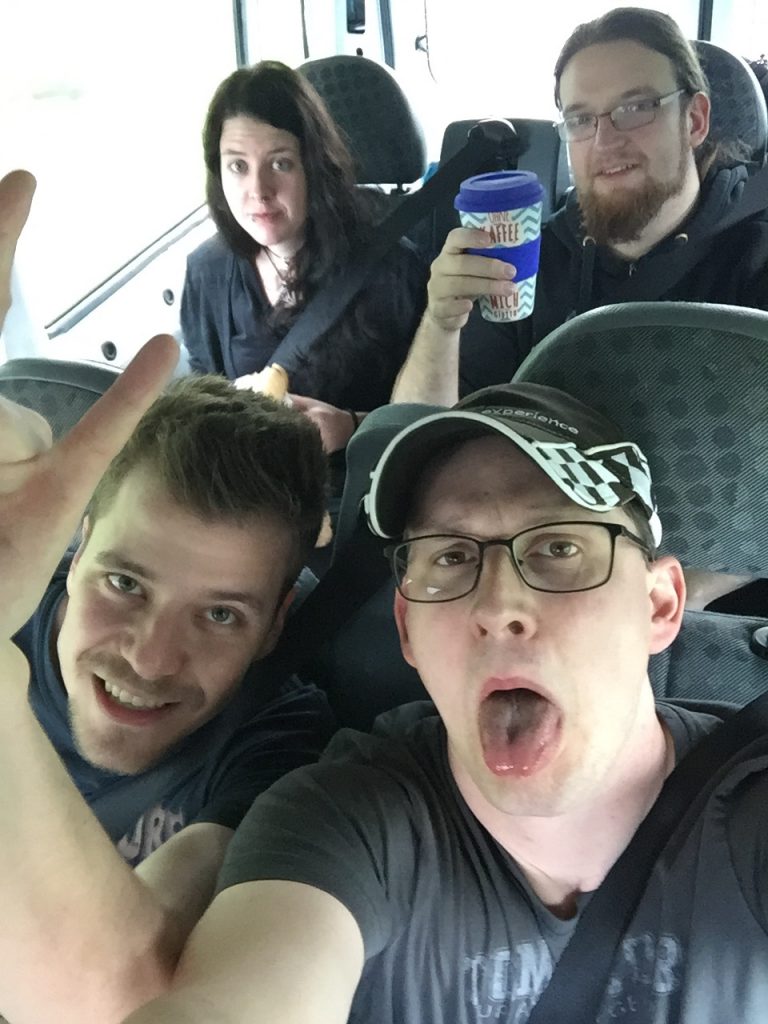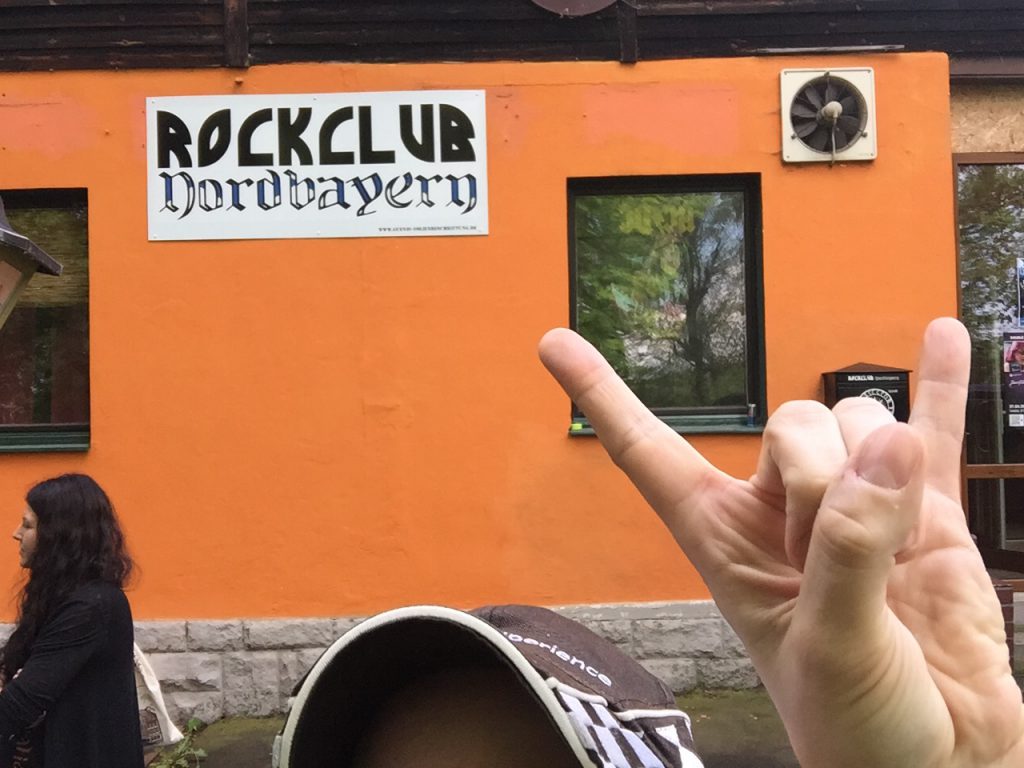 Second Weekend
Lost Souls – Burgkunstadt
JUZ Bamberg